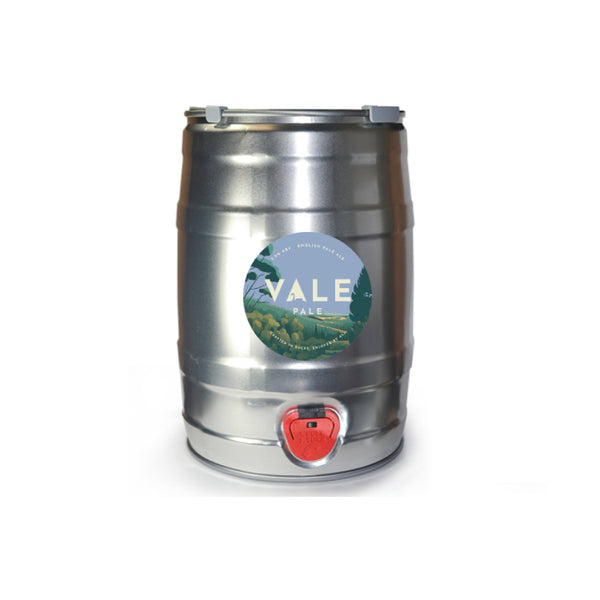 5L (just under 9 pints) of Vale draught beer, enjoyed from the comfort of your own home... what's not to love?
These little delights are perfect to share with a mate at the weekend.
We fill your minikeg to order right here at the brewery, ensuring you have the freshest beer around.
Store in the fridge and consume within 3-4 days.
Our minikegs are fully recyclable, so once it's empty simply pop it into your recycling as you would a normal can.
Vale Pale
Delivering a burst of English sunshine, this thirst-quenching pale ale uses Jester, Olicana and Ernest hops to create a sublime sensation of mouth-watering grapefruit and mango.
ABV: 5.2%
Style: Pale Ale
Hops: Jester, Olicana, Ernest
Malt: Best Ale